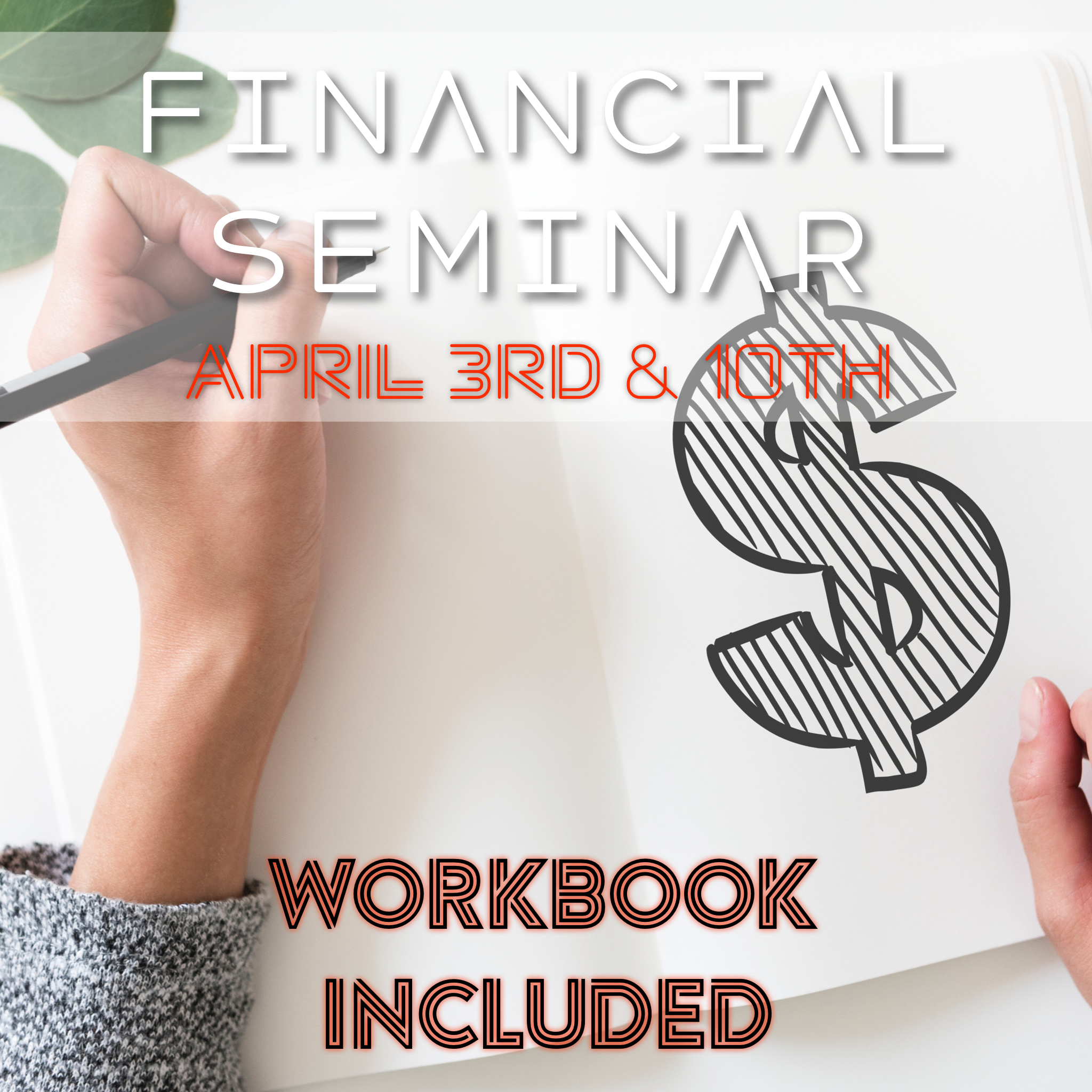 Financial Seminar: Part 1
Get control of your finances! Topics covered in this free class include financial goal-setting, creating a spending plan, how to find out where your money is really going, debt repayment strategies, and more.
No matter where you are in your relationship with money, this is a resource that can help you grow into the money-manager that God wants you to be!
Workbook included with free registration!